Bad experience for the Fieldworkers who were working on the Cencus 2022 project.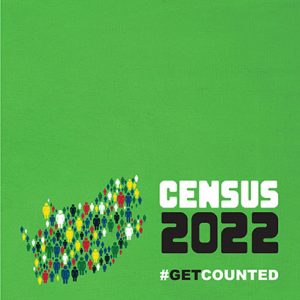 "I have been employed by the Department of StatsSA as a field worker for a period of 35 calendar days (14 February 2022 to 20 March 2022), to collect household data.
I have been assigned 254 dwelling units to enumerate, which are in the informal settlement, and the area posed a danger to us as fieldworkers as residents felt that we are intruding and were totally against any Government activities including the Census 2022 project, however, we continued working under those threatening conditions till the 20 March 2022 and others were extended till 14 April 2022." Says a worker who would like to remain anonymous.
The disappointment comes when the salaries have to be paid.  First the Department, though the bulletins sent via the tablets they have given to the fieldworkers, promised to pay first portion of salaries on 11 March 2022. On the said date, others got paid and others did not receive any payment and there was no explanation. A bulletin was sent following that, which indicated that the remaining salaries will be paid on the 18 March 2022.
On the 16 March 2022, some Fieldworkers and Supervisors went to the District Office in Vereeniging and were addressed by the Manager, Mr. Vilakazi, who took their details and made a commitment that all remaining salaries will be paid before end of the March as he will send the spreadsheet to Head Office.
Unfortunately, to this date no payments were made, despite numerous efforts to get clarity.  The affected individuals said they have  called the call center countless times and each time they were  told that their details were correctly captured and should expect payment soon.  That did not happen, a follow up email  was then sent to Head office on 07 April 2022, another one on 13 April 2022, to enquire, but the matter was referred or rather forwarded to Gauteng Provincial Office.  "After realizing that I am not getting any feedback, I sent an email to Hon  Risenga Maluleke on 13 April 2022, to this date I have not received any response."
When all these efforts seem not to be working, one of the lady working in the HR department at the Regional office, Naomi, was contacted and she mentioned that she will send the spreadsheet to Head office again and they will probably do payments manually.
"on 04 May 2022, I went back to the District Office, I spoke to Naomi again in HR, she told me she has done what she needed to do, submitted all documents that were required and now the matter was out of her hands, she has no answers as to why there are no payments."
Apparently, this is nationwide and the mop up phase of the census ends on the 14 May 2022.
main concern is, could there be any foul-play within the Department or was it all a scam to get poor individuals who are desperately looking for employment to get the job done and not be paid?, can a Government institution mistreat people in this manner?