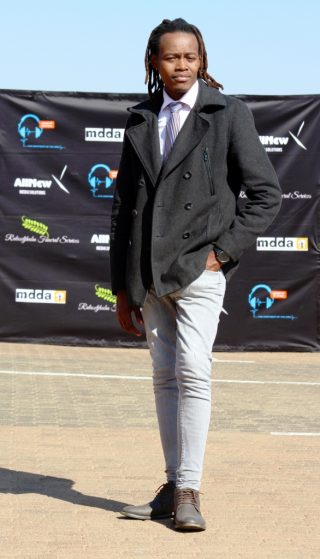 I am Karabo Makhotla Tjelele also go by the name of "Kay/Sukie" born in the 80's at Johannesburg Clinic, which back then was opposite Chris Hani Baragwanath Hospital. I was raised by my Mother and had a Sister who has a Son and took him as a little brother, I have been living in Vereeniging since than.
It was only afterMatric I moved to PTA for studies , moved back home andworked in the entertainment industry, then moved out to Johannesburg due to work.
I am currently pursuing a career in the Information Industry , and also consider myself as creative, business minded,enthusiastic in  tackling challenges and utilizing my well-being of problem solving skills and being analytical while getting accustomed to this fast paced environment.
My love of working with people of all cultures in another part of learning, growing and maintaining helps me keep fit mentally.Plus work at Lekoa FM 91.0 was just the challenge I needed.
Before settling down I would love to have travelled halfway throughout the World and still continue travelling even when I have settled down, having a successful operational business and giving some young minds the opportunity of experiential learning is my goal.
I see myself being the best ans successful participant in both industries of Broadcast Media and Information Technology and being able to create opportunities for both industries.
My personal motto is " Im Not Here to SURVIVE , but im here to LIVE